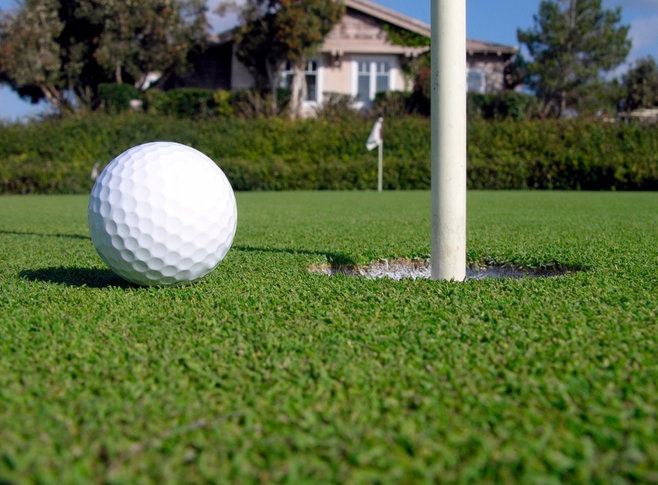 Are you ready to take your game to the next level? Are you excited about finding opportunities to enhance your business relationships? Or perhaps you are looking for fun activities and a place to spend quality time with your friends and family? Avid golfers in Southern California have many championship golf clubs to choose from, so it's important to understand your wants and needs heading into the selection process. In order to pick the right golf club membership, you must first determine how a championship golf club can meet your criteria.
A championship golf club has a story
As you begin your search for a golf home, be sure to research the history. Knowing how the course was designed and how it has been improved over the years will give you a better feel for how it fits your needs Also, if you have an understanding of how the golf club has progressed over the years, you'll also have a good feel for its direction in the future. Many clubs in Southern California have a long and distinguished history. Feeling like you can join that history and help create more history there will have a direct effect on your enjoyment as a member
Talk with other members of the club
Perhaps the most important part of the process when selecting a championship golf club is to have detailed conversations with its existing members. Listen to their experiences, and ask questions that relate to your interests and desires. But don't just take one person's word for it – talk to as many members as you possible can. If you can't find a member, don't be afraid to call the club and ask to speak with the general manager or head golf professional. Beware of researching online sources, especially social media comment sections where bias is rampant and can give an inaccurate picture of the club. If you do go online to help with your research, find an objective source.
Determine the club's financial health
It's a good idea to know the financial status of the club you are considering joining. Nearly every club has some debt, and it is good to know how it was accumulated, how the club is planning to handle the debt, and what improvement projects the club is planning to undertake. This will give you a good idea of the relative health of the golf club. Financially responsible golf clubs will handle their debt responsibly, while planning for the future by reinvesting in the assets.
Understand the overall value
A membership at a golf club with a championship course and well-kept facilities will enhance your life in just about every way imaginable. It can strengthen your family through activities, create lifelong friendships, enhance your business connections, improve your health, lift your golf game, etc. How can you put a price on your quality of life and the quality of life for those you care about?
Choose a course you love to play
Just because a golf course is ranked near the top of a list in a golf magazine doesn't make it right for everyone. Of course, you'll want to find a course that is challenging, but also playable, as well as beautiful. To complement the championship course, there should be practice facilities, including a driving range and short game area. Look for a course that has such variety and shot value that you will never get tired of playing it.
Opportunities to invite guests
Inevitably, family or friends will visit from out of town from time to time, and there is no better place to entertain than at your private golf club. Different clubs have different policies regarding guests. Have a clear understanding about how often you might want to invite a guest, two or three to play golf and factor that into your club membership decision.
Know the club culture
Try to get an understanding of the club culture and how it relates to your needs. Perhaps golfing is your main objective; the golf facilities would be the primary factor. Or maybe you are looking for social opportunities. Does the club host social events and encourage activities with other members? If a strong family environment is a top priority, take notice of the number of junior golfers at the club. And if business networking is your main goal, does the club offer facilities or conferencing rooms where business can take place? Many championship clubs in Southern California offer these amenities. Be sure the club you choose measures up to your expectations and needs.
Look for attractive membership opportunities
Many of today's championship golf clubs in Southern California are offering special entrance programs or varying levels of membership to attract future members. When looking to join a club, be sure to ask about these options. It can be a buyer's market, and you just might be surprised what great values are out there.
Think about your kids
Belonging to a private golf club is a great way to get your kids immersed in the game of golf. If you have kids who are interested in learning the game – and perhaps eventually earning free admission to a college or university – make sure you research playing and learning opportunities for junior golfers. Does the club have a junior league? How many junior golfers are frequently using the club? Does the club have a qualified PGA Professional who is trained to teach young golfers? How well does the club embrace its junior program? These are important questions when determining if one championship club or another meets your needs.
Don't rush your decision
Recent research out of Maastricht University School of Business and Economics shows that delaying a choice, in general, can help us make better decisions. According to Scientific American, delaying a decision can help us remove our emotions and accept the most logical and best option. Joining a championship golf club in Southern California is a big decision. Do your research.
What are some other features you would look for in a championship golf club?