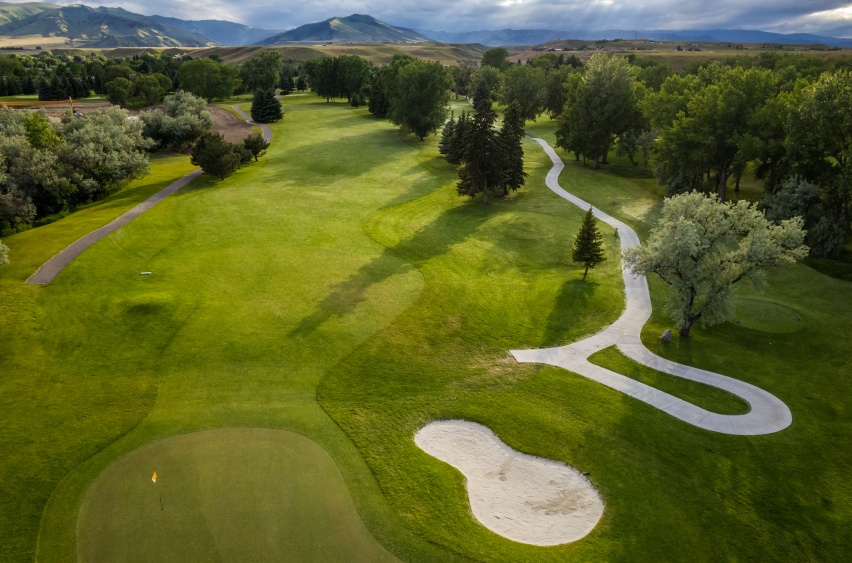 According to a recent poll of nearly 2,000 people who became members of a golf club in the past year, the primary factor in that decision was the club's friendly and welcoming atmosphere.
Now, these results come with some caveats, to be sure.
The poll targeted players new to the game of golf.
And a majority of respondents were women, who particularly fancied the club's social program, whereas men valued the opportunity to get a handicap and play in competitions.
But there's a universality in these results that meshes with overall industry trends. In most cases, it's no longer enough for a club to hang its hat on a magnificent golf course but fall short in many or all other departments.
With so many options to play golf or interact socially, consumers want the best of both worlds from your golf club. The ancillary and intangible benefits can spell the difference between a successful or struggling membership base.
"This is really important feedback and helps to remind clubs there is plenty they can do to encourage people to join," says Hannah Fitzpatrick, Golf Development Wales development director.
Consider these seven benefits of a golf club membership that have nothing to do with golf:
Home away from home. As the theme song for the legendary 1980s TV show Cheers reminds us, you want to go where everybody knows your name. Maybe your new friends at the club won't holler out "Norm" when they see you pull up, but you can't put a price tag on a friendly atmosphere that immediately puts you in your comfort zone. A good golf club breeds lifelong friendships and family ties.
Office away from the office. For decades, executives learned to golf so they could take part in some of the most crucial conversations in business deals, which occurred not in a conference room but on the walk from the green to the next tee. Some might argue that technology and culture shifts have diminished the quantity of these business dealings, but you can argue the quality has increased. Golf courses have become a much-needed and much-appreciated escape from technology, the rare place where you can hold lengthy, uninterrupted conversations.
A stylin' 19th hole. If all you want is a cold beverage and some munchies, that'll be available for you. But you can't beat the option of going upscale and turning a simple round into a fine dining experience. Elite clubs operate classy restaurants with expert chefs and professional wait staff, offering the same caliber and consistency you'd expect at a fine urban eatery. And here's a little secret: You can stop by for a meal even if you never touch a club that day.
A variety of activities. Many golf clubs also offer fitness, swimming,tennis, arcades, movie rooms, billiards, and countless other gaming experiences in which you and your family can partake. And, they regularly offer special events such as concerts, dances, fireworks shows, and much more.
Locker room amenities. For anyone who hasn't visited a golf club's facilities, the best word to describe the typical locker room is "lavish." Much like historic homes, historic golf clubs boast architecture and interior design elements you simply can't find in newer facilities. Likewise, the elegance of modernized clubs can be surprising. Overall, many golf clubs feature spa-grade showers and offer spa services and even strength and conditioning facilities. Old-school offerings such as a full range of grooming products, as well as shoe cleaning and polishing, continue to be the norm.
Apprenticeships and work experience. Families benefit not just from the social structure but also from an environment filled with community and business leaders from a variety of industries and interests. This environment is a very healthy setting for youth in that they are interacting, learning and being mentored by the most successful and respected people in the community. Often, opportunities for scholarships, internships and job offers will come as a result of these relationships. . This can be a foot in the door toward the start of a great career.
Reciprocity with other clubs. In many cases, members gain access to affiliated golf clubs, but also social clubs such as university and city clubs--and in some cases receive travel and hotel benefits.
What other benefits do you get from your private golf club?