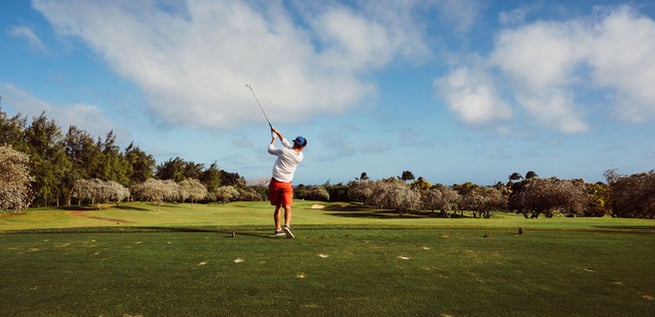 Participation in golf has declined in recent years. By some estimates roughly 5 million golfers have left the game in the last decade, out of about 30 million. The reasons for this are mainly economic conditions, and that older players leaving the game are not being replaced by younger golfers at the same rate. Golf needs younger players to backfill the vacancies, to ensure a robust pipeline of players well into the future.
That may be somewhat of a gloomy story, but there's another way to look at junior golf. When young people pick up their clubs, they don't just add fresh names the golf club roster, they make the game better and smarter, even as they build their own skills. Junior golf contributes to the overall advancement of life on the links. Junior golf programs should be built around this
Better players
Junior golf programs exist to teach young players and ins and outs of the game through hands on instruction and golf experiences. That's the foremost purpose of these efforts: to build and strengthen capable young players in all aspects of the game, building up their skill level along with indoctinating such essential traits as patience, sportsmanship and graciousness. Local and national organizations such as the PGA of America and United States Golf Association promote junior golf as a vital component in player development. Young players can find much enjoyment in the game, as they sharpen their golf abilities.
Better pros
Junior play also has the great byproduct of developing better golf pros. It is often said that the best way to learn is to instruct others. "While we teach, we learn," said the Roman philosopher Seneca. When a golf pro instructs an experienced adult player, it is often a matter of refining an existing skill, sharpening a specific point. A junior golfer on the other hand may be more of a clean slate, challenging the pro to relearn for himself the rudimentary aspects of the game. Taking it "back to the basics" strengthens the pro's repertoire of being able to teach players of all ages and skill levels.
Better clubs
Junior golfing brings a fresh perspective to the golf club experience. With new players engaged in the game, golf clubs may be more apt to tailor their offerings to a younger generation. Junior golfers bring with them a less formal attitude: their play is more relaxed, their experience more social. Their approach to the game pushes course designers to rethink layouts for faster play in mind, to suit the tastes of a younger generation. Junior golfers challenge golf clubs to freshen their approach to the golfing experience.
This in turn leads back to the numbers question, the looming issue of golf's diminished population. Junior golf programs help replenish the rolls, there is no doubt about that. By cultivating young people who appreciate the game, local and national organizations can ensure themselves a steady stream of players and club members for many years to come. But they add more than just headcount. Junior players make it a different game, often a much better game, as they bring new ideas and attitudes. That is a win for all in the game.