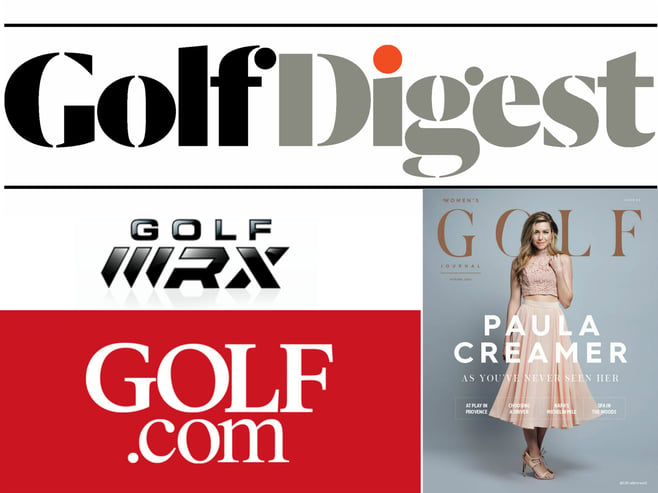 If you are an avid golfer, chances are you like doing more than just playing the game. Most golfers I know live and breathe golf, even when they are off the course. After all, this game has a lot you can sink your teeth into. You can spend hours learning about equipment, studying the swing and putting stroke, and perfecting your mental game. Not to mention keeping up with all that is going on on tour, and listening to analysts give their two sense on the latest happenings. It is safe to say that golf has some of the most devout fans of any sport, and what's more, they don't just watch the game, they play it, read about it and integrate it into their lifestyle. If you want to know everything there is to know about the game, visit these 5 websites to get your golf fix.
---
Read More Related Articles:
---
1. GolfWRX.com
This is by far the best website for golf out there. Founded in 2005, Golf WRX is the world's largest and best online golf community. Their mission is to maintain a friendly and open environment since they have more than 18 million views on their site each day. They strive to have the best golf writers in the industry who value integrity and have a passion for all things golf. Golf WRX is the place to go to stay up to date on all things that are new to the industry. Check out this video and article written by one of their best writers, Johnny Wunder about Urban Golf Performance in Los Angeles: http://www.golfwrx.com/375712/can-this-performance-center-change-golf-culture-in-los-angeles/
2. GolfDigest.com
Golf Digest is another go-to website for expertly written articles, creative videos and hot lists about the latest happenings in the game. The website itself is sleek and modern, with a lot of eye-catching headlines and pictures. Golf Digest is owned by Conde Nast, one of the premier media companies known for producing high quality content. Golf Digest, like Golf WRX has its finger on the pulse of the golf world. Follow them on snapchat for live updates at golfdigestmag.
3. Golf.com
Golf.com is another great resouce for all things golf. In addition to tour opinion articles, equipment lists, photos and videos, they also have a section on courses and travel to help you find your next great golf vacation spot! This website is known for providing its readers with advice and instruction from world-class Top 100 Teachers. It also gives you access to the highest profile personalities and golf courses. They have more equipment and travel edit than any other golf publication. Check out their page on premiere golf resorts here: http://www.golf.com/courses-and-travel/premier-resorts
4. WomensGolfJournal.com
This brand new website, which is also a print publication, is known for its articles on all things women's golf. It's advisory board includes Annika Sorenstam, Paula Creamer, Kelly Tilghman, and Azucena Maldonado. It is dedicated to the lifestyle of golfing women, it features insightful profiles on golfing celebrities, business leaders and every-day women. It also includes pieces about travel, dining, health, fitness, home and beauty tips for active women. Read this article in their inaugural issue about Muslim women golfers and how two pros are changing the relationship between Muslim women and sports: https://womensgolfjournal.com/golf/can-golf-start-a-revolution/
---
I hope that you find all five of these golf websites entertaining and educational. They are sure to give you an inside scoop on the world of golf and satisfy your love for the game when you are off the course.
---