As we watch this week on TV as the 100th PGA Championship is held at Baltusrol, we commemorate not only its century celebration, but Hacienda Golf Club's as well. 100 years ago, The first PGA Championship was played at Siwanoy Country Club in Bronxville, New York, and the PGA of America was formed. 96 years ago, Hacienda Golf Club was founded by Alphonso Bell and 200 other investors in the Hacienda Land Company for $250 per share. Aside from their age, the PGA of America and Hacienda Golf Club have a lot in common. Both were established by a few good men with a passion for the game and championship golf.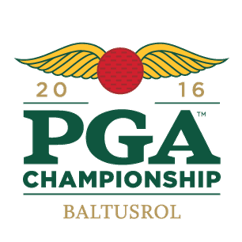 Rodman Wanamaker, a department store owner first thought of the idea to create the PGA of America. He saw the market potential in having a professional golfer's association, and it is he that we can thank today for having the PGA Tour, one of the biggest professional sporting event organizations in the world. On January 17th, 1916, Wanamaker invited 35 of the most well known golfers and businessmen to a meeting in New York City. It was there that the PGA of America was established in addition to the PGA Championship and a new era of professional golf began.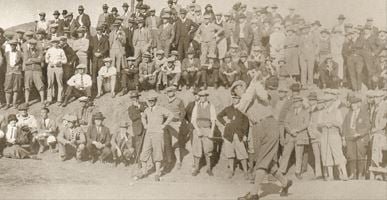 The PGA Championship was originally a 36-hole elimination match play tournament. Gene Sarazan (pictured above), the first golfer to set the course record at Hacienda Golf Club by shooting 70 in a tournament against local pros in 1921, won the PGA Championship one year later by beating Emmett French 4 and 3. Sarazan is the youngest champion of the event, securing his victory at age 20. Nicknamed, "The Squire," he holds one of the most remarkable records in PGA Championship history. Sarazan qualified for match play 28 times and participated in 82 matches. He claims an astounding 57 victories and only 25 defeats. He played in 4 PGA Championships once it was switched to a stroke play event and became the oldest participant in 1972 at age 70.
Throughout the roaring 20's, Hacienda Golf Club and the PGA Championship experienced their golden years. While the 9 PGA Championships held in the 20's were won by a "Big 3" of a different era; Gene Sarazan, Walter Hagen and Leo Diegel, in 1923, Hacienda opened its 2nd nine holes. In a celebratory match, Harry Pressler (below), a prominent professional and Willie Hunter defeated George Kerrigan and Dick Linares. One year later, Harry Pressler was hired as the head pro. In 1925, Pressler and fellow pro, Charles Guest beat British touring pros, George Duncan and Abe Mitchell 2 and 1 at Hacienda. This same year, East Road was finally paved all the way to the clubhouse.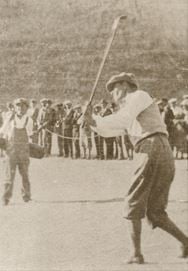 The PGA Championship and PGA of America are both a century old this year. In 2020, Hacienda will join them in "the century club" and continue to write its story in the history books as a place where lovers of the game can enjoy a classic, championship style golf course.
---
---
Read More Related Articles:
---