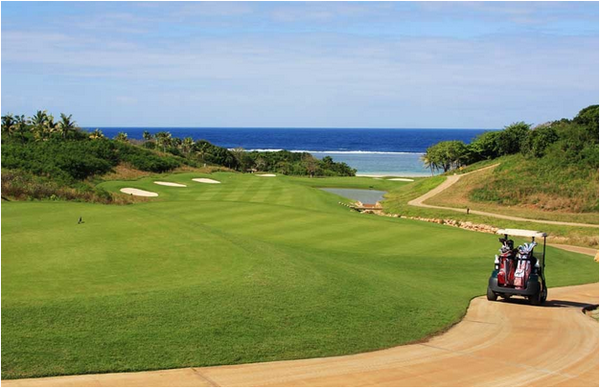 As with any number of expenditures in life, when it comes to golf, you get what you pay for in a course, and championship golf offers the best value and the best experience, although not all championship courses are private, most of the best ones are. So, if you have an interest, you will likely save time by researching the private courses in your area first.

There's nothing wrong with shagging on at the muni track if you're a beginner, accommodating a pal with a lesser game or thinner wallet, experimenting with your newly learned fade, want to hit a few shots between visits from the beverage cart, or you just want to squeeze in a quick, pressure-free round. As they say, a bad day of golf beats a great day in the office … and pretty much anywhere else.However, if you are progressing in your game and you want a true test of golf, more like the pros see on the weekend, you should consider graduating to a championship golf course.

In addition to being a better experience and an overall value, did you know that playing these elite courses will actually make you a better golfer, even if they humble you in the process.

Here are 10 reasons why:

1. Lower Expectations
Clearly, you'd love to brag to all of your friends that you carded a 74 at TPC Sawgrass, and birdied the island green on 17. You could carry that number right on through your obit to the grave. But if you're of sound mind, you go in focusing only on playing your best, and with no pressure, you can swing freely and enjoy the experience. You forget your score and play each hole as a new challenge. You can revel in your good holes -- and forget the bad ones.

2. Your Money's Worth
Depending on your income, this could be anywhere from a weekly occurrence to a once-in-a-lifetime experience. Either way, you know you're laying down a decent chunk of change to play. True sportsmen can find the balance between playing relaxed, and playing with a competitive desire to make this experience worth your while. In that respect, championship courses force you to play more cautiously, and more intelligently, to avoid disasters.

3. Home on the Range
Most championship courses have excellent ranges and short-game practice areas, and often the green fee covers the cost of using those services. That allows you to warm up properly and work out any kinks in your swing before you play. You don't want your first drive, chip or putt to occur with a score on the line.

4. Cadillac Course Conditions
It's easier to make putts on quick, smooth, consistent greens, as the pros prove every week. Just as impressive are the tightly mowed and manicured fairways, allowing for clean shots after the tee shot. The sand traps play cleanly. The holes are changed out regularly, and divots and pock marks get cleaned up. In summary, you won't lose a stroke because the course superintendent forgot to dispatch someone to the 14th hole to mow.

5. Strategery
Golf interacts with nature more than any other major sport, and a smart course architect embraces rather than attempts to override or erase the topography, foliage, and sightlines. Some courses hug shorelines. Some cut through canyons. Others traverse forests. They don't need to rely on trick layouts, but rather challenging setups that reward observant golfers who weigh the risk and reward of each shot, enjoy shot-making, and play the game as a chess match.

6. Exact Yardage
Most high-end courses now have GPS on carts, or caddies equipped with location devices and local knowledge -- so you know exactly how far you are to the green and/or pin.

7. Caddie Knowledge
The misinformed believe caddies simply carry clubs. But caddies' local knowledge can be shockingly effective in improving your game. Usually, their impact can be felt most in reading greens. But they also have seen just about every shot from just about every spot on the course, so they know what works -- and just as important, what won't. Tap into that expertise. The indirect benefit of having a caddie is that you walk the course, which keeps you loose between shots and allows you to think about the next swing.

8. Preferred Pace of Play
One of the most frustrating aspects of playing on a less-than-elite course is getting stuck behind a group of weekend hackers who take three hours to play nine holes. That forces you to dread the walk from green to tee, knowing you'll have to sit on your hands while you watch those duffers spray their tee shots and spend precious minutes searching the treelines for their lost balls.

9. A Shared Belief in Etiquette
One of the scariest elements of golf is showing up as a single or a group of two and wondering who the starter might pair you with. On a championship course, no one will walk across your putting line. No one will touch his or her blade in the sand trap, or chatter in your backswing, or hit into your group.

10. A Classy 19th Hole
There's a better way to finish your round than driving your cart to the back of your car, loading the clubs in the trunk and giving your partner a quick goodbye handshake in the parking lot. When time and budget allows, sitting down in a stylish bar with your foursome and celebrating the highs and lows of the round, grabbing a refreshment and perhaps even a professionally prepared steak, turns a straightforward round of golf into an experience you'll never forget.

What other ways do you think a championship golf course could improve your game?