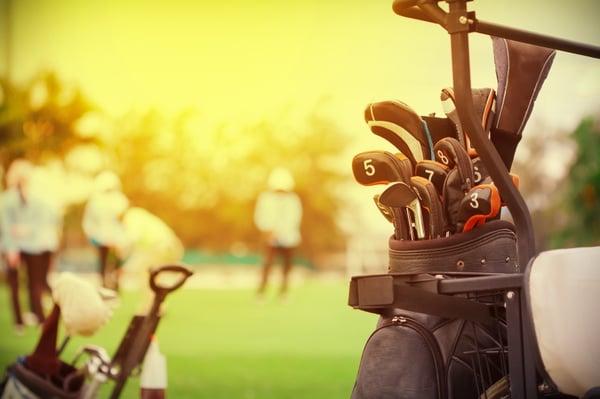 If it's true that you get what you pay for, some 2.1 million golfers must be getting something extremely worthwhile. That's how many individuals belong to private golf clubs, according to data from the National Golf Foundation.
But what exactly are they paying for? It's a fair enough question. While the price of membership may vary widely depending on the golf club, anyone making the investment may reasonably wonder what the package includes.
So...Just what does club membership buy you?
Golf.
First and foremost, golf club membership should entitle you to tread the fairways virtually whenever you wish, as well as allowing access to good practice facilities. This is why you signed on, after all, and a typical golf club environment will make unlimited play and access a basic component of membership.
Amenities.
A golf club membership will typically open up access to a range of other club amenities. These may include the dining room and bar, swimming pools, and possibly tennis and other sport, as well as club space for one's own social needs. Amenities may also include a spa, salon or fitness facilities, all of which will be open to members.
Family.
The basic club membership could be taken out on an individual basis, but it's quite common for the basic membership to include family members a spouse and children under age 25. This can be a significant benefit for those who wish to make the club a hub of family activity. Many avid golfers will welcome the opportunity to have family members use the club often. .
Work and play. Most clubs will offer corporate memberships which bear some similarities to the more common personal membership, but also some differences. Corporate memberships typically are available to any national or local corporation and may include benefits for a limited number of individuals, though the number will depend on the club. Those included under a corporate membership are all considered as members of the club.
Reciprocity. While golfers call their own club(s) home, it sometimes is nice to occasionally play at other private clubs as a visitor. This privilege allows members to play at other private clubs that offer the same opportunity in return. It's a good way to get some extra mileage out of the membership. A few golf clubs recognize this as a major amenity and attraction, and have specific, established reciprocity agreements with other clubs.
Social time.
In addition to the basic membership, many clubs will offer a "social membership" that does not include the opportunity to use the golf course, but does open the doors for those looking to broaden their social horizons. For those who don't play, this type of membership offers access to club amenities as well as planned social events and impromptu social occasions. Social members typically will have access to the clubhouse, dining facilities and other non-golf amenities.
While memberships may vary – family, corporate, social – and specific benefits may differ from club to club, some things remain constant. A golf club membership will provide unlimited opportunity to those who wish to play on a championship golf course The doors of the clubhouse are open, and opportunities are there for social fun as well. No wonder there are 2.1 million private club members that have opted in on all this.