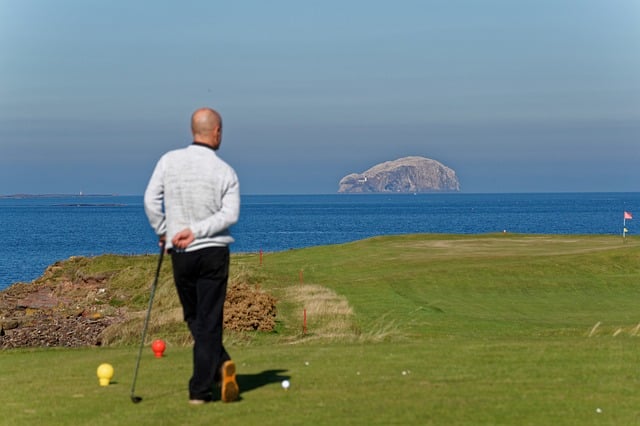 Great golf doesn't just happen, and mere practice isn't enough. Make no mistake: Practice, practice, practice...it certainly helps. But there's more to it than that. An avid golfer lives the game all through the day, continually creating a mental image of the next stroke.
What does the avid golfer's day look like?
Practice with purpose
You can drive balls down the range all day and maybe pick up some distance with this repetition. That's something to feel good about, but for the avid golferpractice is more specific. The avid golfer will practice with purpose. That means finding your personal weak spots and working on those, over and over. Practicing with a purpose also involves tackling the shots that make you most uncomfortable.
Attitude adjustment
All these clichés…stay focused, get your head in the game. But they became clichés for a reason: Oft repeated because they prove persistently true. So let's talk about attitude. Will the right frame of mind make a difference in putting? Any avid golfer will say yes. Take on a positive point of view. Decide that you can be happy with being excellent: Don't beat yourself up when you make mistakes, and don't try to be perfect. Remember, you chose to be here, this is what you enjoy. Why get frustrated? Savor each moment on the golf course.
Mess around
The avid golfer won't venture through 18 holes playing each shot the same as the time before. There's a temptation to stay with what works, but you don't necessarily get better that way. The avid golfer's day includes time for experimenting, trying something new. You may lose a lot of balls, but you'll strengthen your game through creative experiments that take you down unexpected paths. Take a swing with your eyes closed. Adjust your footing until it feels weird. Above all center your experimentation around good golf fundamentals. This has the potential to improve your play.
Drop…the…fries.
The avid golfer's game is a physical endeavor, an all-day demonstration of the body's ability to keep on going with not just competence but also poise and control. That doesn't happen on junk food. The golfer's day requires physical nurturing as much as mental preparation. Any number of diet regimens will strengthen your needs: Low carb, high protein, grapefruit, protein shakes, whatever. Less important than the specific menu is the avid golfer's willingness to stay the course, to demonstrate the physical and emotional discipline needed to stay healthy and strong.
Let it go
The avid golfer values his own opinion above that of others, when it comes to the estimation of his own abilities. In the course of a day he'll listen to his fellow golfers and take their perceptions into account, because just maybe they can see things he is missing. But when all is said and done, he'll focus on what he knows to be true, correct, and most beneficial to him. Many offer advice in the course of friendship. Some will be partially correct, others will be dead wrong. The avid golfer does best to focus on the things that are best for his game, and let the rest go.
When it's time for results
The accomplished golfer has developed a history of performance. It's not all good, but there are memories of his game when he executed superbly. The putts dropped and the scoring was low. When it is time for another tournament, and the practice has been put in, this player summons the good memories, the positive outcomes of the past. Competition is rigorous and difficult, but there is nothing more calming than knowing that you can do it. When a player has done it before, it can be done again. When focusing on that, a lot of the pressure seems to just fall away. The swing feels easy and the putting stroke is smooth. Even the trouble shots don't alarm because the player know he's triumphed over them before, and he likely will again. If, perhaps, he doesn't win maybe the opponent just played better, or it just wasn't his turn this time. Either way, he has every reason to be optimistic about the next opportunity, because he's done it before.