---
When you are a junior golfer or the parent of a junior golfer, college recruiting can seem like a confusing and murky process. How do you know what coaches are looking for, and more importantly, what kind of tournaments do they want you to play? Take it from a current Division I college player, it's not easy navigating the process. Hopefully this article can give you some helpful tips on how to plan your summer golf tournament schedule strategically in order to attract college coaches and earn a college golf scholarship.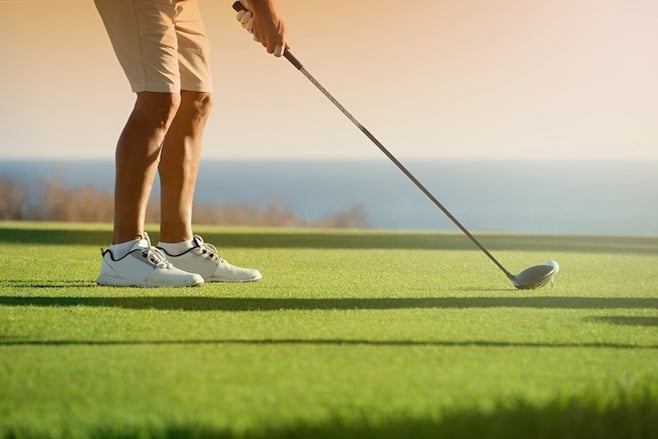 ---
Play a Variety of Tournaments
The biggest mistake I see junior golfers making is playing only one type of tournament. For example, if you live in Southern California, do not limit yourself to playing only SCPGA tournaments. The same goes for other organizations like the AJGA, or NCGA. College coaches like to see that your schedule is well rounded. Play city championships, and amateur championships as well as junior golf tournaments. Do not forget to sign up for USGA qualifiers and events as well! These are a favorite of college coaches because they can go to one tournament where there is a large field of potential recruits. The USGA is also the most respected organization in golf.
Play a Tournament that You Can Win
Ok, so a college coach doesn't want to see a weak schedule. However, they do like to see tournament wins on your resume. Entering in one or two tournaments with fields that you know you can win isn't taking the easy way out, it's testing yourself. Winning any tournament shows a college coach that you know how to win, regardless of its size and stature, and is a trait that they value.
Play Tournaments near the College you Want to Attend
Another mistake I see junior golfers making is playing Southern California golf tournaments when they want to go to school in Illinois. With travel being so pricey these days, coaches understand that you can't play all of your tournaments out of state, however it is good to play at least one in the state of the college you wish to attend. The closer to campus the better! This makes it easy for a coach to come watch you play, which is really the only way for you to know if they are serious about recruiting you.
---
BONUS TIP: Follow Up with Thank-You Notes
This is something I learned once I started playing for my current college coach, who had us writing thank-you notes after every tournament. Respect and gratitude are HUGE for college coaches. If one comes to watch you, or if you go visit them at campus, you should promptly follow up by sending them a handwritten thank you note. This shows maturity and class and will go a long way with them. At the end of the day, they are recruiting you not only as a golfer, but as a student and person. Taking the time to say thanks shows them that you take responsibility and are grateful, two things that will be expected of you on their team.
---