Whether you're an inexperienced first-timer or a veteran tournament hopper, preparing for an upcoming golf tournament must be planned if you expect to play well. After all, there are many variables that can influence your game-- the weather, course conditions, and even your attitude. In an attempt to simplify these variables, professional golfer Jack Nicklaus once said, "Success depends almost entirely on how effectively you learn to manage the game's two ultimate adversaries: the course and yourself." By confronting these two "ultimate adversaries" with the advice below, you can expect to find success at your next golf tournament.
The Course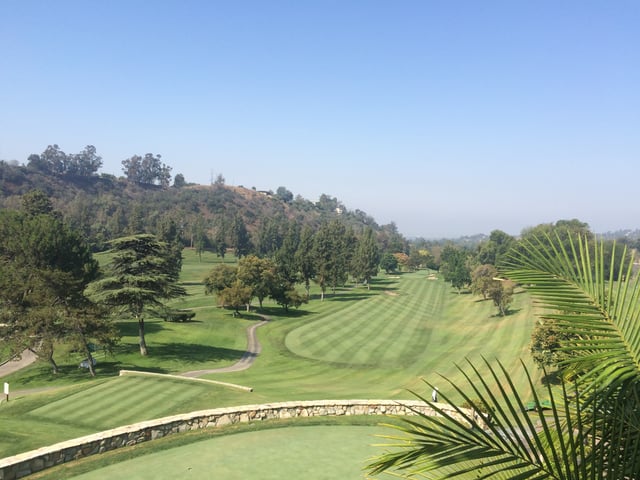 In any scientific experiment, the number of times a procedure is repeated directly corresponds to the accuracy of the results. Likewise, success in golf depends heavily on your knowledge of the course. Book a practice round at the host course a few days before the tournament and play with these tips in mind.
Take Notes: Bring a small notebook along and take notes on the hole layout, possible hazards, and your club selections. You can also take notes on green speed, bunker conditions, and overall climate. Although specific course conditions may change from day to day, reviewing these notes will increase your familiarity with the course and reduce the element of surprise on tourney day.
Experiment: Take advantage of the time and relative freedom you have in a practice round by experimenting with your shots. For example, try several tee shots at a par 3 hole, aiming at the front, the middle, and the back of the green. Drop your ball in a bunker and test the consistency of the sand. The practice round is your time to predict and prepare for any situation you may land in during the tournament.
On tournament day, arrive at least an hour before your tee time to familiarize yourself with the competition atmosphere. When hitting practice shots at the range, try to imagine yourself in course situations so that you'll feel less nervous once the tournament begins. For instance, you may want to pretend as if you are on the first tee box while practicing your driver shots. Next, head over to the putting green and practice 10' - 15' on a flat lie. Putts at this distance will help you gain a feel for green speed.
Yourself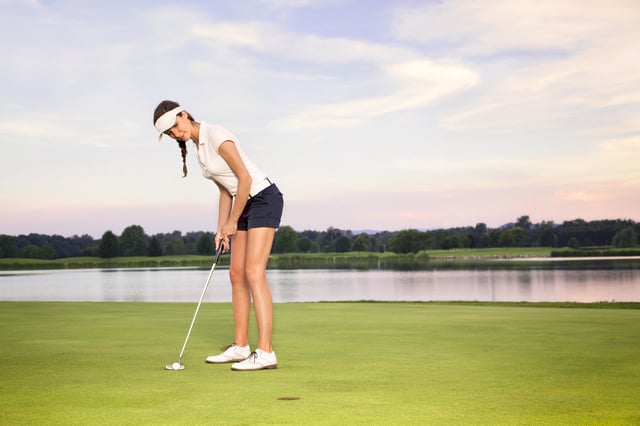 Your own mental game is critical when it comes to competition pressure. Although your shots remain relatively constant, slips in concentration can turn an easy hole into a difficult one. While you can improve your shots on a practice range, you gradually improve your mental confidence as you participate in more tournaments. Personally, I've found success at tournaments by keeping the following ideas in mind.
Practice moderation: When you're stuck in a difficult situation, such as choosing between taking a penalty or rescuing an unplayable, you may be tempted to go for the risky shot. However, it's a lot less stressful to take a one-stroke penalty and hit from a location that provides relief. While taking the penalty will ease the condition of your next shot, trying to rescue your ball could cost you multiple shots.
You are your own opponent: Tournament golf is difficult because keeping your opponent's score prompts you to compare his or her progress with your own. Avoid adding up your opponent's score and instead measure your progress with either your performance during the practice round or your average score. As a result, your own game won't be influenced by the level of your opponent and will remain consistent no matter who you're playing against.
---
Read some of our other blogs!
---
---