Download this Free Guide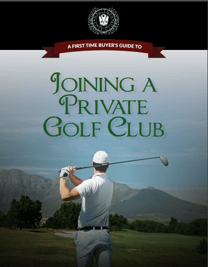 What is it truly like to be a member of a prestigious golf club? What are the advantages and potential pitfalls?
In our latest guide, First-Time Buyer's Guide to Joining a Private Golf Club, we give you a peek inside the world of being a private golf club member. We tackle the most frequently asked questions, including:
Is my golf game good enough?

What are the hidden costs and assessments?

What are the advantages of joining a private club?

And more!
To download this free guide, simply fill out the form to the right.